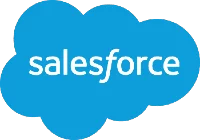 Saasten Technologies trusted by top companies in Indonesia
Its simply because we deliver quality and value
We provide the best cloud solutions for your business, with fast implementation and based on your needsm with "No Intricacy"
Sales & Service
Provide a tool for contact management, sales management, productivity and more. CRM digitises processes and automated tasks to improve the efficiency and effectiveness of customer relationship management.
Digital Marketing Automation​
Through tracking and analysis of visitor behaviour, the best marketing automation software enables teams to create 1-to-1 cross-channel journeys that lead to a unified experience for the customer.
Digital Channel and Integration
Providing a platform that manage various digital channels and allow strategic planning to be executable with the best digital channel and integration tool.
AI and Chat Bot
Answer common customer questions. Helping customers resolve simple questions and concerns quickly and free up agents for complex, human interactions.
We believe in order to deliver the best, we need to partner with world best cloud provider Currently, we are a Leading Partner of Google Workspace, Zendesk and Salesforce prominent Cloud Players in the world.
Google Workspace
A collection of cloud computing, productivity and collaboration tools, software and products developed and marketed by Google.
Zendesk
Makes customer service better. We build software to meet customer needs, set your team up for success, and keep your business in sync.
Salesforce
Customer relationship management software and applications focused on sales, customer service, marketing automation, analytics, and application development.
We are the service company that fully focus on Cloud Computing Solutions, delivering from Software as a service (Saas) up to Platform as a service (Paas).
Saasten Technologies was founded by some visionary IT team who has a vision that Cloud solution will be the future solution. For years, we deliver speed, quality and value to many customers.
We partnering with the world's best Cloud Application Provider to deliver to bring a solid solution to solve your business with latest technology and industry's best practice.